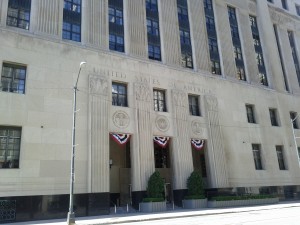 Carmine has a broad range of legal experience that has provided him with a unique perspective in addressing his clients' legal, business and personal needs. Following law school in 1989, he served as a pre-hearing and research attorney for the Michigan Court of Appeals. This position gave him exposure to a wide range of legal issues and allowed him to gain critical insight into the decision-making process of the trial and appellate courts. Following this position, he became an associate at a large Detroit-based litigation firm. There, he developed his litigation and trial skills while defending corporate and municipal clients. Carmine left this position to establish a new firm in 1994. During this time, Carmine further developed his litigation practice while he also expanded his areas of expertise and client base.
While a significant portion of Carmine's practice involves litigation, a substantial part of his practice is devoted to business. Carmine has assisted clients with the formation of business entities of all types, with buying and selling businesses, and in addressing a wide spectrum of issues that arise in the course of conducting business. He also serves as general counsel to some clients and provides ongoing counseling with their legal and business issues.
His other significant areas of practice include estate planning and estate administration, will and trust contests, employment law, real property and construction law, securities arbitration, and commercial transactions. He has also served as an arbitrator and is available for private mediation.
Carmine's practice has been shaped by two driving forces: his appreciation and admiration of the entrepreneurial spirit; and his passion to protect the vulnerable. He enjoys working with business-minded individuals and entities and takes pride in helping advance their success. He recognizes no client and no matter is the same and each deserves unique consideration. He is a critical thinker, a skilled negotiator and a sound strategist.